INSPIRE –
MAKE A DIFFERENCE
Story of the month

As a teenager, Leo van Grondelle (68) dreamed of doing international development work. Instead he ended up becoming an architect. However, his dream was never lost and remained with him throughout his life. Now that he's retired, he wants to use his knowledge and experience to make the world a little bit brighter.
Helping other people, that's something Leo knew he wanted to do from a very young age. "My father set an example for me. He was always there for others, especially people who had it rough. When I was younger I saw him put money into the hand of a struggling aunt. He didn't want anyone to know, but I'd seen it. He wasn't out for anything big for himself either. He once told me: 'I could drive a bigger car if I wanted to, but I want your life to be good, in case something happens to me.' His instinct was right, because he passed away not long after. I was seventeen."
Not working for yuppies
Leo deviated from his dream and started a degree in engineering. "I didn't know what I wanted to do. When I finished my studies, I didn't want to end up just working for yuppies. I wanted to do something that had societal value. The great thing was that I got the opportunity to spend ten years working in hospital construction. That has meant more to me than building a villa for some rich dude ever could. Hahaha!"
Paradise
"As an architect, beauty is an important value to me. It's my ambition to create beauty, to make things more beautiful. It's something I enjoy a lot. We all want to find paradise, don't we? We're looking for some kind of perfection. It's ultimately not possible to achieve perfection in this life, but it has been my challenge nonetheless to keep working towards it."
New assignment
When Leo retired a couple of years ago, he found himself overcome by the silence. "I prayed for a new assignment, a new sense of purpose. That was the start of something amazing as shortly afterwards I had a dream in which two parties were fighting each other. As I woke up the next morning I heard the word 'Moldova'. The battle from my dream turned a battle on the border between Russia and Europe. Moldova is right on that border. It's the poorest country in Europe. People move to other countries to earn money and leave their children behind with their grandparents, sometimes even with their neighbors. I thought to myself: I have to do something. I asked around and met a Dutchman who had built a factory in Moldova to tackle unemployment. Eventually, I went there myself. I'm currently working on a project to develop a Centre for elderly people, which connects nicely to my experience in hospital construction."
'I hate hobbies'
"When people asked me if I'd spent my retired years picking up hobbies, I was almost offended. He continues with a smile: "I hate hobbies. I don't like the idea of entertaining myself to pass the time when instead I could be using my experience to help others. The journey I started on when I was younger isn't any different now. I'll keep looking for the things that add value and purpose to my life, but also to the lives of others."
DISCOVER HOW YOU CAN ADD VALUE AS WELL
Keys offers a unique and innovative online track to help you get insight into who you are, what you're good at and what really matters to you. Step-by-step the track helps you discover how you make a positive difference in your world. The Keys Track consists of three simple steps to unlocking your potential for adding value.
READ STORIES ABOUT PEOPLE DISCOVERING THEIR KEYS
"The DNA track has given me insight into myself. While I thought I knew myself, it is as if there are now puzzle pieces with the pictures facing upwards and the pieces fit together. What has helped me a lot is that it has given me words to describe myself, both my strenghts and things I need to look out for." – Sander
"For years I worked in the same industry because I thought it was the only thing I could do well. When I did the tests I found myself again and I helped me make the change I needed to make. In the beginning when I got the results I couldn't believe it was about me. Now I've started doing work that makes me happy and my work is like a hobby!" – Shirley
"The DNA test confirmed what I always "knew", but couldn't quite describe. I have gained more insight into my values. By knowing and learning what my strengths and weaknesses are, I can also present myself better during job interviews. The journey of discovering myself continues, but by having something tangible I can always remind myself of it." – Melissa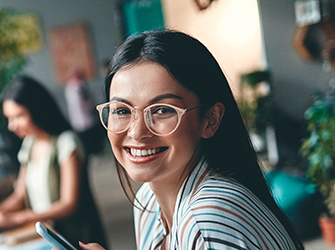 INSPIRE – YOU
Do you want to know what you have in you with which you can add value in your environment? With an Inspire Session based on the Keys philosophy, you will discover what has always been in you and be inspired to live it out. Bring your dream to life!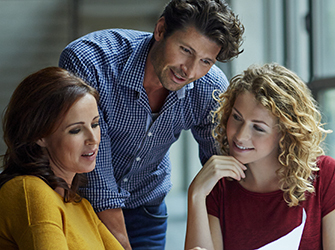 INSPIRE – TEAMS
Do you need fresh energy and new inspiration as a team? With an Inspire Session for teams you (re)discover your value and impact as a team and as a team member and (re)activate your role in the mission of the organization. Inspiration guaranteed!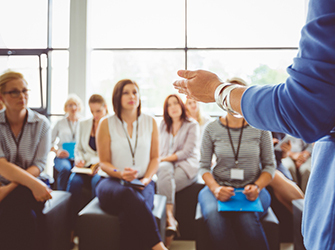 INSPIRE – ORGANISATIONS
What is at the heart of your organisation? How do you get from dream to reality? In a half day we will take you into the why, how and what of your organisation, based on the Keys philosophy. Our promise: you will go home with a head full of inspiration and ideas!
INTERESTED IN AN INSPIRE SESSION?
Looking for inspiration for yourself, your team or your organization? If you want to book an Inspire session or you want to receive more information, please contact us. The Inspire sessions are given at various locations in the UK and Ireland.
DO YOU WANT TO STAY INFORMED?
Do you want to receive monthly inspiration to keep plussing, and do you want to stay informed about what Keys has to offer, such as our training courses and other sessions? Sign up for our newsletter.