Bastian de Pooter (39) shares his journey of discovering this in the world. Entrepreneurship runs through Bastian's veins. Entrepreneurship that makes a positive difference, which is why he has a heart for supporting social enterprise. This led him all the way to Afghanistan.
After studying Economics and Law at University, Bastian found himself working for a bank. "But after a while, I felt there had to be more. It was very one-sided I missed a human dimension in my work." He then did an MA in International Development, but it wasn't quite what he was looking for. After a while, Bastian got involved with an organization that was started to help people by building local businesses around the world. "I'd never heard of this before. A great combination of commerce and sustainability."
Profit maximization
Bastian: "At the end of the day, people need to make a living. Earning money isn't dirty, but you have to ask yourself: why am I making a profit? Social entrepreneurship isn't just about maximising profits, but rather about building a strong company that can stand on its own. It's about the positive impact you can have in the lives of your employees and your community."
Bastian has been involved in developing several social businesses. He was involved with a project in Ukraine, a farm where people who struggled with addiction could spend their day. The project generated its own revenue to fund the rehab programmed. Next he founded a chocolate company along with a business partner, where he created opportunities for people who were long term unemployed, to help them get back into the workplace.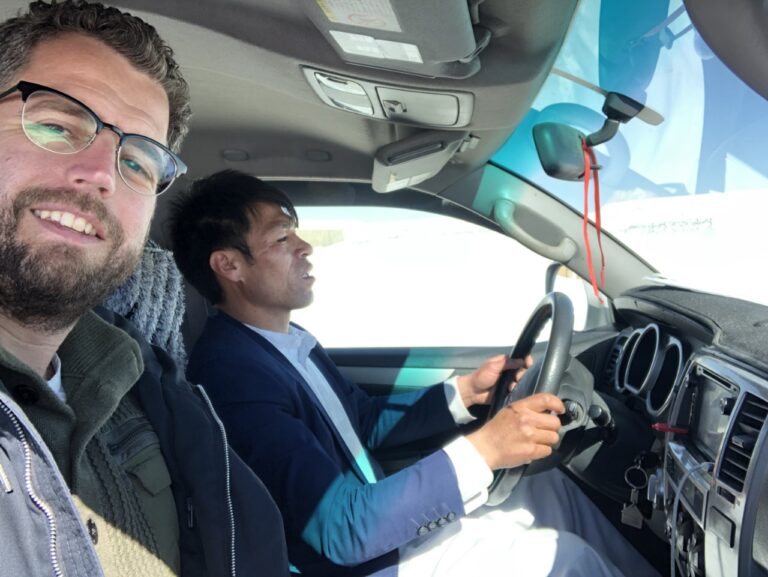 Afghanistan
His passion for social entrepreneurship took him all the way to Afghanistan. "In 2016, I was introduced to a foundation whose mission it is to support local entrepreneurship in Afghanistan. We started with two enthusiastic entrepreneurs and a shed filled with 3,500 chickens. Imported poultry meat was of terrible quality and very expensive." The business gained traction and after a while many farmers in the region began to copy the concept. From there, a cooperation for shared purchasing was set up, as well as a chicken feed company and a slaughterhouse.
Bastian: "I saw all components of social entrepreneurship come together in Afghanistan. Money was made in a healthy way, the employees who worked there were satisfied with the organization and the company had a positive impact on the local economy. Now, more than five hundred people are involved in the poultry industry in this region of Afghanistan. They can support their families. That's the power of social enterprise!"
Making a difference
"Everyone has it in them to make a positive difference, to help others and to add value in the world. But you have to get an opportunity. I want to help people by offering that opportunity. In five years' time, the two young men founded and created an entire industry in Afghanistan. With the right support, people can do almost anything they put their mind to."